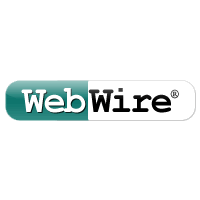 Liftoff, the leader in mobile app marketing and retargeting, today released its annual report on mobile gaming. As social restrictions surrounding COVID-19 fuel increased mobile use and gaming activity peaks, the report uncovers behavioral shifts key for gaming app marketers. The data also confirms Android's commitment to gaming paying off, showing promise over iOS as the platform to watch.
Analyzing 314 million first-time ad engagements, over 300 million installs and 6.5 million in-app purchases from 697 gaming apps between June 2019 and May 2020, the report found the following:
As COVID-19 drives people indoors, 2020 becomes the year of strategy gaming
As consumers adapt to their new normal in the COVID-19 era, Liftoff's data uncovers a possible shift: players may be willing to invest more time and energy into mobile gaming, boding well for Midcore and Strategy games. Year-over-year retention rates for Casual and Hyper Casual games have dipped slightly, with day 3 rates trailing behind 2019 levels by an average of 1.2 percentage points.
Meanwhile, Strategy and Midcore games show major promise, pairing the lowest costs – over ⅓ less expensive than casual gaming – with the highest return on ad spend (ROAS). At 17.2% after 7 days and 39.5% after 30 days, it boasts a ROAS nearly 3 percentage points higher than the global benchmark. Non-Organic players are the biggest fans of Midcore games: retention rates are, on average,15% higher than Organics across the curve.
"Mobile gaming is more popular than ever, and as players shelter-in-place, mobile will continue to be a key source of entertainment," explained Mark Ellis, CEO and co-founder of Liftoff. "Mobile marketers should examine their engagement strategies to ensure they cater to new players, compelling them to stick around and go beyond just install."
Android's gaming focus pays off as it pulls ahead of iOS
Android and iOS are fierce competitors – coming neck and neck in this year's race to offer an all-you-can-play-model. But even with their similarities, Android is taking the lead, striding ahead of iOS for the second consecutive year. With 4x lower cost-per-install than iOS users ($.89 to $3.91) and a 2.8% lower 7-day return-on-ad-spend, the platform's commitment to gaming is clearly paying off. Coupled with lower costs per install (CPIs) for the second consecutive year, now is the time for marketers to consider focusing on driving in-app purchases via Android, for higher ROI than iOS.
Mobile users are game to install, but engagement is the boss to beat
The cost to acquire a new player is at an all-time low as mobile users seek new forms of entertainment. Global CPIs are down 66% year-over-year, to a historical low of $1.47, while registration costs for all gaming apps are down 37.6% to $5.72, their lowest recorded.
But in spite of their willingness to try out new games, getting users to engage on a deeper level is another story: cost to activate with an in-app purchase (IAP) is up 24%, to $43.88, its highest level since 2018. Install-to-IAP conversion rates are down 46%, a likely result of the recession and lower discretionary income.
To learn more about Liftoff and view the complete findings, view the full report here.
Methodology
The Liftoff 2020 Mobile Gaming Apps Report is based on an analysis of internal data from June 1, 2019 – May 31, 2020, including 314 first-time ad engagements, over 300 million installs, and 6.5 million in-app purchases from 697 gaming apps. The report tracked the costs and conversion rates associated with marketing mobile games, as well as retention rates from AppsFlyer (Day 1, Day 3, Day 7, Day 14, and Day 30). It also features data broken out by platform (iOS and Android), gaming sub-categories (Midcore & Strategy, Casual, Hyper Casual, Social Casino), regions (APAC, EMEA, and North America), and 8 countries (Brazil, Canada, Germany, Japan, Russia, South Korea, the U.S., and the U.K.).
About Liftoff
Liftoff is a performance-based mobile app marketing and retargeting platform which uses post-install user data to run true cost-per-action user acquisition and re-engagement campaigns. Powered by advanced machine learning and lookalike targeting, Liftoff campaigns are optimized to drive actions beyond the install, like booking a hotel, making a reservation, or renewing a subscription. Liftoff's cost-per-action model helps customers scale and grow by acquiring users that actively spend in revenue-producing events. Headquartered in Redwood City, CA with offices in New York, London, Paris, Seoul, Singapore, and Tokyo, Liftoff works with the leading app publishers and brands around the globe.

tinyurlis.gdclck.ruulvis.netshrtco.de