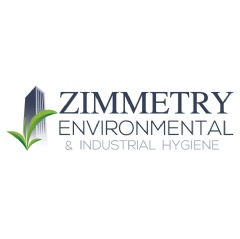 Yesterday marked the beginning of Fungal Disease Awareness Week. The week of recognition, designated by the Centers for Disease Control and Prevention (CDC), was created to highlight the importance of recognizing serious fungal diseases. It is also meant to raise awareness that some fungal diseases currently go undiagnosed in Puerto Rico and across the rest of the United States, leading to serious illnesses and even deaths.

While fungi are a natural part of the environment, there are some species that are known to cause infections in humans. Even though most people exposed to these do not become sick, for anyone with a weakened or suppressed immune system they could cause to a dangerous infection.

A research paper published several years ago by the National Center for Biotechnology Information (NCBI) found that Candida, Fusarium and Aspergillus were the fungi that most frequently caused invasive fungal infections in a major hospital in Puerto Rico during the 3 ½ years examined by researchers.

"It's not just the fungi that are part of the natural environment, or that can spread fairly easily from person to person – as is the case with Candida auris in healthcare settings, some types of pathogenic fungi flourish in water damaged or humid buildings," said Harry Pena, President of Zimmetry Environmental. "People also need to remember that exposure to elevated levels of fungi, or mold as many people call it, also acts as a respiratory irritant, allergen and asthma trigger for some people."

This is why the industrial hygiene and indoor environmental quality professionals at Zimmetry are dedicated to protecting the public from needless exposures to fungal pathogens and microbial irritants. To achieve this, they provide comprehensive building inspections, testing, monitoring and consulting. These services can identify, mitigate and eliminate these types of exposures in Puerto Rico's hospitals, nursing homes, schools, businesses, hotels and even residential properties.

Zimmetry also recently sponsored an educational video about Fungal Disease Awareness Week that can be seen at: https://youtu.be/T5y-dctOU2w

To learn more about Zimmetry and their indoor environmental quality (IEQ), infection control, and compliance testing and consulting services, please visit www.zimmetry.com, call (787) 995.0005 or email info@zimmetry.com .

About Zimmetry Environmental
Since 2002, Zimmetry Environmental has been providing environmental consulting services to building owners and managers, architects, engineers, EHS professionals and Fortune 500 companies. The company is based in Puerto Rico and provides services across the Caribbean and Central America. The professionals at Zimmetry offer environmental compliance, indoor air quality, asbestos, lead-based paint, Phase I ESAs and general environmental consulting services.