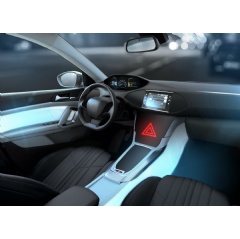 The Continental technology company looks back on a long tradition and, at the same time, opens up new opportunities for automotive interiors of the future: The success story of Acella, the company's most famous surface brand, began as far back as 125 years ago. Today, the material is a prime example of innovative and long-lasting surface solutions for vehicle interiors.
"Acella is one of our most important brands," says Dr. Dirk Leiß, head of the surfaces business unit at Continental. "The large and continuously growing product family is part of our core business." Our innovations in mobility concepts of the future are evidence of this.
Environmentally friendly and trendsetting
The latest development, the translucent Acella Hylite concept, points the way to the future of the...
Read More