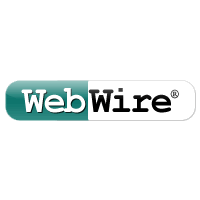 SAN FRANCISCO -- Sept. 23, 2020 -- Nature Inc., one of the most successful Japanese IoT start-ups fostering sustainable coexistence between nature and technology, today introduced the Nature Remo 3 to the US market. Designed to simplify the operation of home appliances according to your lifestyle, the Remo 3 consolidates home appliance remote controls and intelligent automation into one device. The Remo 3 is available for purchase today for $129 at Nature.
See the Nature Remo 3 experience at Nature Remo 3 Video
The Nature Remo 3 is a tiny wall-mounted device that uses built-in sensors and a connected smartphone app to consolidate every infrared (IR) home remote and automate the operation of most devices. Now, for $129, you can create a smarter home by controlling your air conditioners, fans, space heaters, TVs, and robot vacuums from one centralized hub mobile app. When linked to a smart speaker or voice assistant, you can also control home appliances with your voice. The Nature Remo 3 allows users to create automation triggers like GPS location and timers, while built-in environmental sensors for temperature, humidity, lighting, and movement automatically operate home appliances.
The COVID pandemic is also driving interest in smart home technology and automation - a Berg Insight report projects 63 million "smart homes" in the US by 2022, with consumer adoption of smart speaker technology is set to outpace that of smartphones. Yet the reality is that, while the average US household has 11 "connected" devices, less than half of them harmonize with each other, resulting in you screaming at one device to get the other one to work properly.
"Nature was founded on a mission to support sustainable transition in energy, and connected devices allow us not only to provide the convenience but also to optimize the energy usages towards a more sustainable future," said Haruumi Shiode, founder and CEO of Nature Inc. "The Remo 3 connects any home appliance with an infrared remote, to your phone or smart speaker, allowing anyone to create easy and meaningful automation in their home."
Features include:
Universal Smart Home Remote – Use your smartphone as a remote for your ACs, TVs, fans, space heaters, robot vacuums, and large database of pre-registered remotes which allows you to quickly register new appliances. Compatible with popular AC brands: LG, Frigidaire, Daikin, Mitsubishi, Panasonic, and TV brands: LG, Samsung, Sony, TCL, Vizio.
Advanced Automation – Automate the operation of any home appliance based on the time, daylight, and temperature setting of your choosing. A motion sensor can also automatically turn your appliances on/off when you enter the room.
Smart Speaker Integration – Bridge between smart speakers and home appliances. Remo 3 works seamlessly with Amazon Echo, Google Home, and Apple Homepod.
Sustainable Home Energy Usage – Easily run a sustainable home by only using appliances when needed and reducing the demand for electricity at peak times.
GPS Function – Tired of forgetting to turn off the lights when you leave or hate coming home to a warm house? Thanks to a convenient automated GPS function, the Remo 3 will automatically turn your appliances on or off based on your location.
Easy Set Up – Remo 3 is equipped with Bluetooth Low Energy, which makes for a very simple setup. The device is also small, light and discreet by design.
Nature Remo 3 is now available for immediate purchase and shipping for $129 at Nature.
About Nature Inc.
Nature Inc. is an IoT start-up fostering sustainable coexistence between nature and technology with a vision to accelerate the shift toward clean energy using IoT products. The Nature Remo - the first step towards that vision - is a smart home device that connects home appliances like A/C, lighting and TV among others. The devices uniquely communicate with voice while automating the usage of home appliances connected through a variety of sensors, including temperature, humidity, motion and light sensors. Nature Inc. was incubated at Harvard University and is currently located in Tokyo, Japan. The company is a proud partner of market leaders like Google, Amazon and Q-Cells among others.
tinyurl
is.gd
u.nu
clck.ru
ulvis.net
shrtco.de